Home
About
Sell Your Note
Investor List
Net Links
Send Email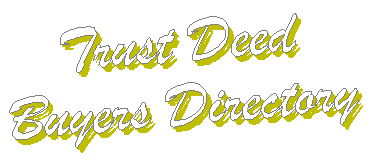 Form Submitted

Thanks. You will be contacted by those who are interested in buying your note and deed of trust.

Return to the Note Quotation Form if you want to submit another note, or continue by using a link on the left!



Questions? Send e-mail: iha@tds.net

Disclaimer
We do not take responsibility for any contacts made through the TRUST DEED BUYERS DIRECTORY or the resulting actions therefrom. Please note that you proceed at your own risk, must protect your own privacy, and may not take legal action against the owner of the TRUST DEED BUYERS DIRECTORY for any occurrences resulting from using this page.